Rent a CB300 Today!
These great motorcycles are known for their user friendly configuration.
Learner and Provisional approved!
Hiring a CB300 the day before your MOST test is a great way to build confidence and gain road skills.
Motorcycle types
Motorcycle Specifications
Engine Type          Liquid-cooled, single cylinder
Displacement        286 cc
Seat Height          785 mm (30.9 in.)
Wheelbase           1,380 mm (54.3 in.)
Curb Weight         161 kg (355 lbs.) including required fluids and full tank of fuel - ready to ride
Fuel Capacity        13 litres
Pick-up times
8.30-5.30 Monday to Friday
8.30-4.00 Saturday
Sunday by Appointment.
Bookings are from 9:00am until 9:00am the following morning.
Late return of 5:00pm is available and will be charged as an additional day.
Driving directions
AMR is located just south of the Captain Cook bridge in Taren Point.
From the City/Airport, head south along The Princess Highway and onto Rocky Point Road.
After you cross Captain Cook Bridge, take the first left into: Toorak Avenue.
Aus Motorcycle Rental is located on the right about 100m down.
Optional Extras
Included at no cost:
USB Charging outlet under the seat.
Vehicle registration and Third party insurance.
Available for Rental:
Motorcycle GPS unit:  $10 per day.
Rear Luggage rack and 60L pack. $10 Per day.
Some Motorcycle gear available. Call for sizing. $10 per day.
An added security deposit will be required for most extras.
Important Info
All Motorcycles are covered with a basic insurance policy.
Should you be involved in an accident, you may be liable for repairs up to $4000 for the motorcycle plus costs for extras such as GPS, Jacket, Helmet, Towing, luggage etc.
Please check the cost schedule prior to renting any motorcycle. 
For complete details, do's and don'ts, and the Terms of Hire, please read and understand the Rental Agreement.
Yes! This bike is fully insured for Learners!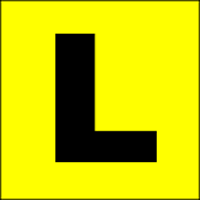 Policies & disclaimers
You agree to the terms and conditions set out in the Rental Agreement and also the Insurance Information.
To hire this Motorcycle, you must:
Be over the age of 18.
Hold a current Australian Learners, Provisional licence or the equivalent class endorsement in you country, translated to English.  
Please enter the message you'd like to send to CB300F
Available for bookings
Some bookings
Half booked
Mostly booked
Occupied/Not available
Tariff name
Flat rate
Motorcycle type
CB300F
Valid from
Wednesday, 01 August 2018
Valid til
Tuesday, 31 December 2019
Minimum days
1
Maximum days
28
Min people
1
Max people
2
$99.00 Per day
Here's a list of some of the great things you can purchase while making a booking at this property.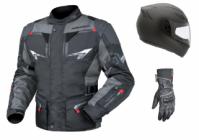 Riding gear. Helmet, Jacket and gloves.
Riding gear. Helmet, Jacket and gloves.
$10.00
( Per day )